I've started work on my second footy. I sailed the first one at the WoodenBoat Show last summer. This summer at the WoodenBoat Show they are honoring boat designer Iain Oughtred at the tribute dinner. So I thought it would be fun to build and race a Footy based on one of Iain's designs. Since I have a copy of the plans I decided to build an Eun Na Mara or Eun Mara as most builders call it. Just for reference, here is a full sized Eun Mara:
The plans I have are drawn to 1" = 1'. Since the boat is 19'8" I needed to shrink the plans I have to 60% to get the right length. This was too skinny for a Footy so I shrunk the body plan to only 75%. After shrinking the sections I cut them out and glued them to some 1/8" cedar molds and cut and sanded them. These were then mounted to a scrap of plywood and faired and lined out for planking.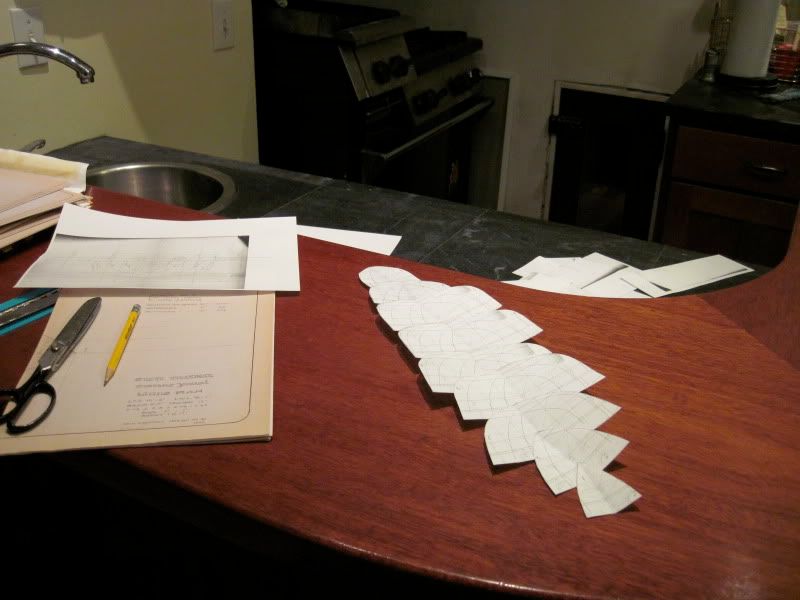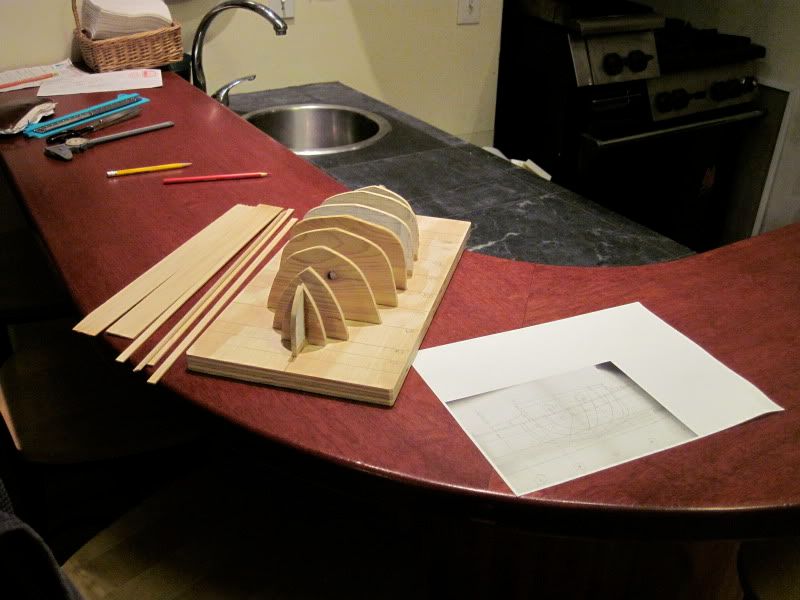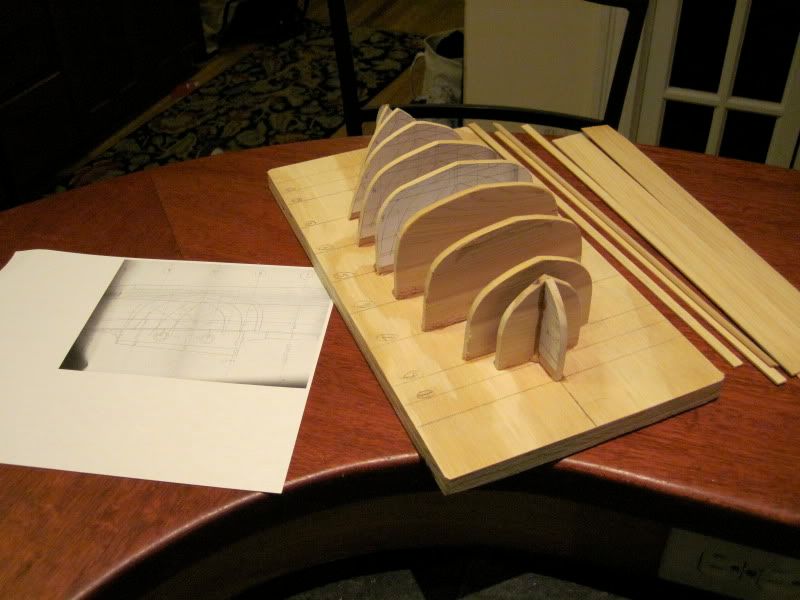 Then I glued the keelson on, in two layers. The end molds and the stem molds will stay in the finished boat.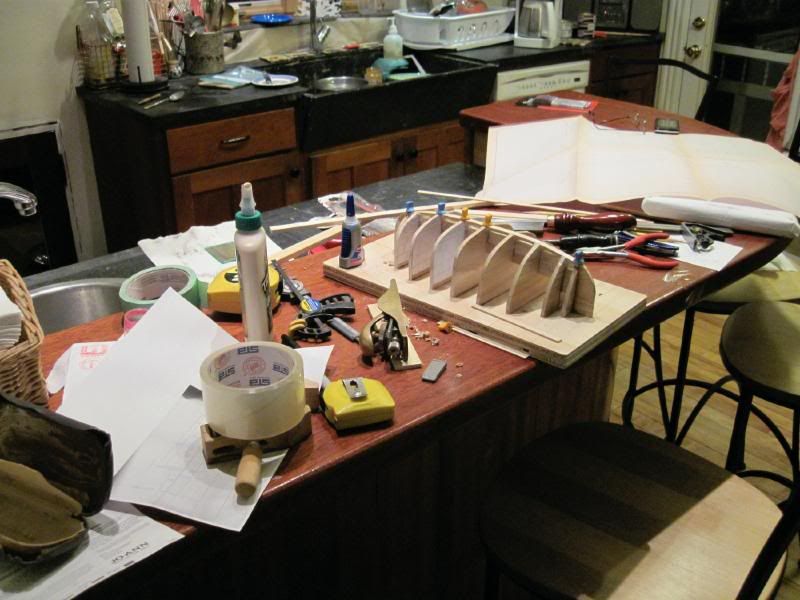 Then the garboards were glued on: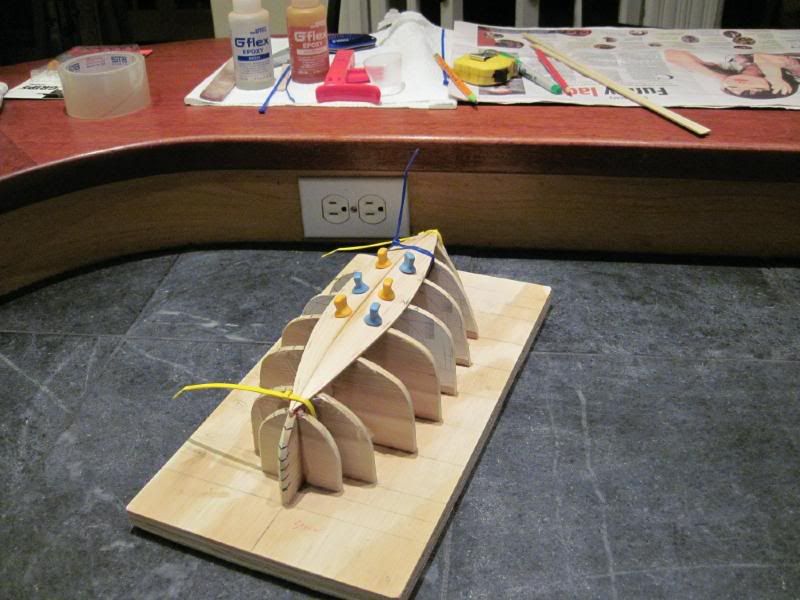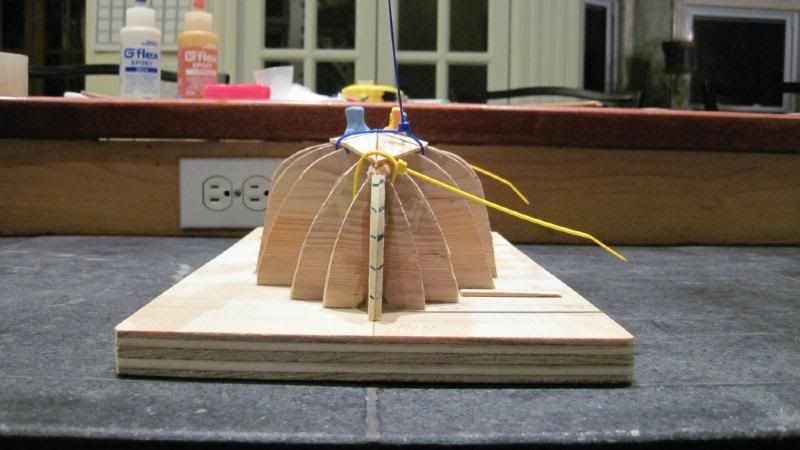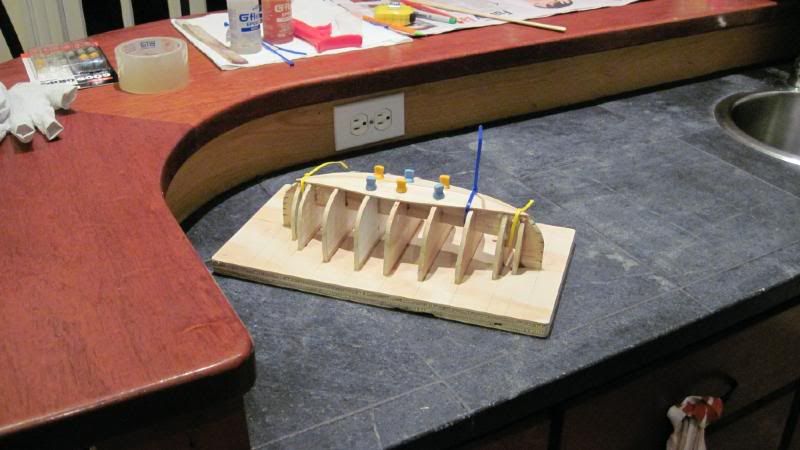 Steven