[Seeing AndrewH's thread on his new Sloice reminds me of the issue of how best to make and mount the rudder. I would like to explore different ideas on what the ideal properties are and debate possible solutions. I am new to sailing but have been building and battling combat warships for 9 years, rc modelling for more than 20, and researching sail and Footy for about 3 years. It seems to me that the ideal (and we will limit this thread to transom mount) rudder needs to be light, accurate with no slop, reliable, easily maintained and "strong enough" for our small ships which several members remind me tend to be overbuilt. To that end I have seen a number of setups made from an aluminum bracket cut from square tubing pinned to a balsa or ply rudder blade often with some harder wood at the blade's pivot points.
ATTACH]2556[/ATTACH]
A piece of shaped Aluminum is glued to the top to serve as the horn for pushrod attachment point. I may be a slow builder but it takes a while to cut square stock, file and shape, smooth edges and get everything drilled to my satisfaction. While this is a big part of the fun of modelling for some, it is a pain for others. The process looks something like this.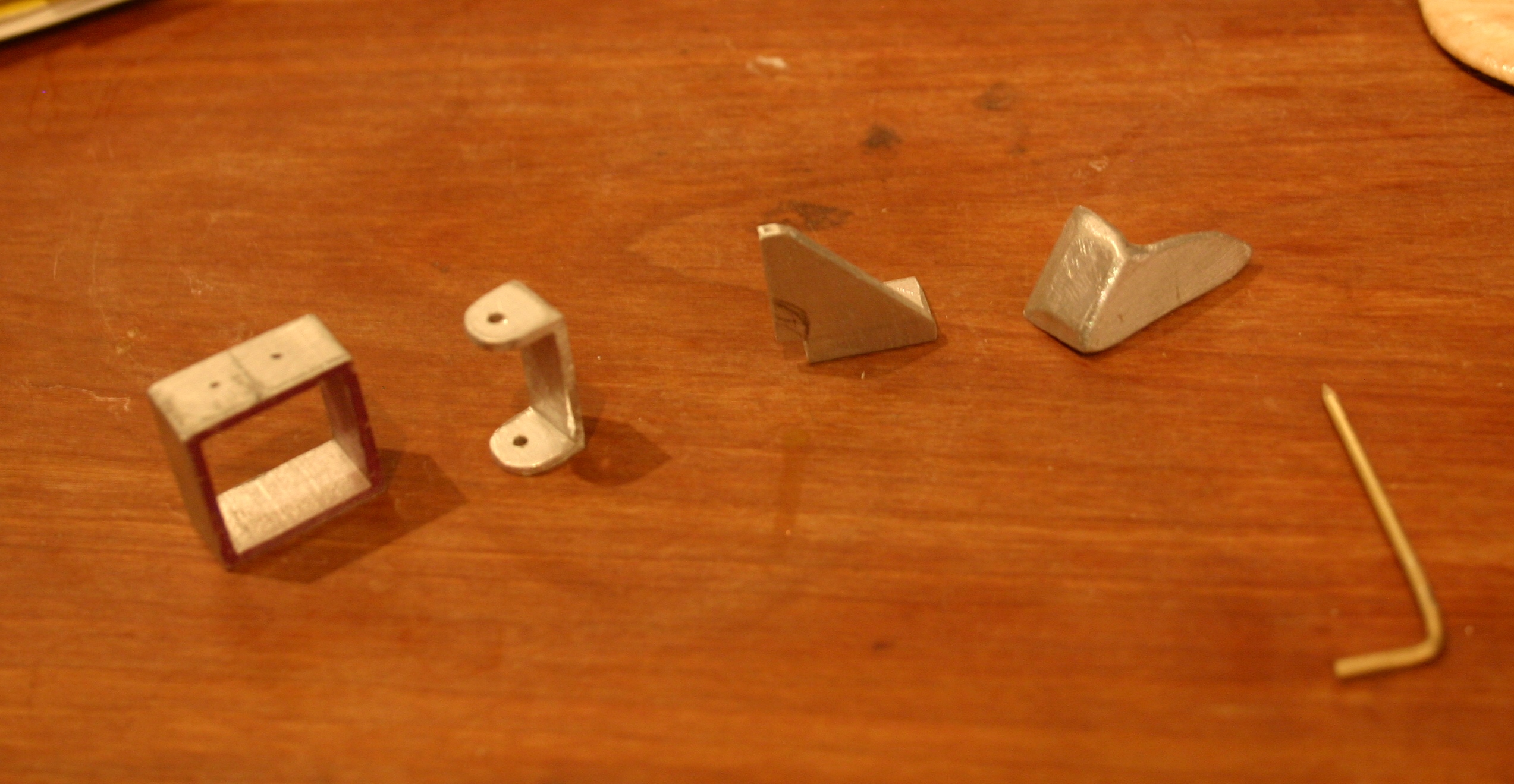 I have been learning to make urethane parts for ship detailing and the end products seem quite strong enough for our purposes in Footy. I had the privilege of meeting Gary Sanderson on our holiday in London this summer and saw how he made parts. I also had the opportunity to see how well they work. Gary is a wonderful host and teacher. He gave my son and I our first official sailing lesson using Duck and Thintrekker. We had a great evening. On the trip home, I drew up designs for parts that could accomplish the same thing with moldings. I wanted a part set that is easier to make than fiberglass or carbon fiber/resin technology. The result is this: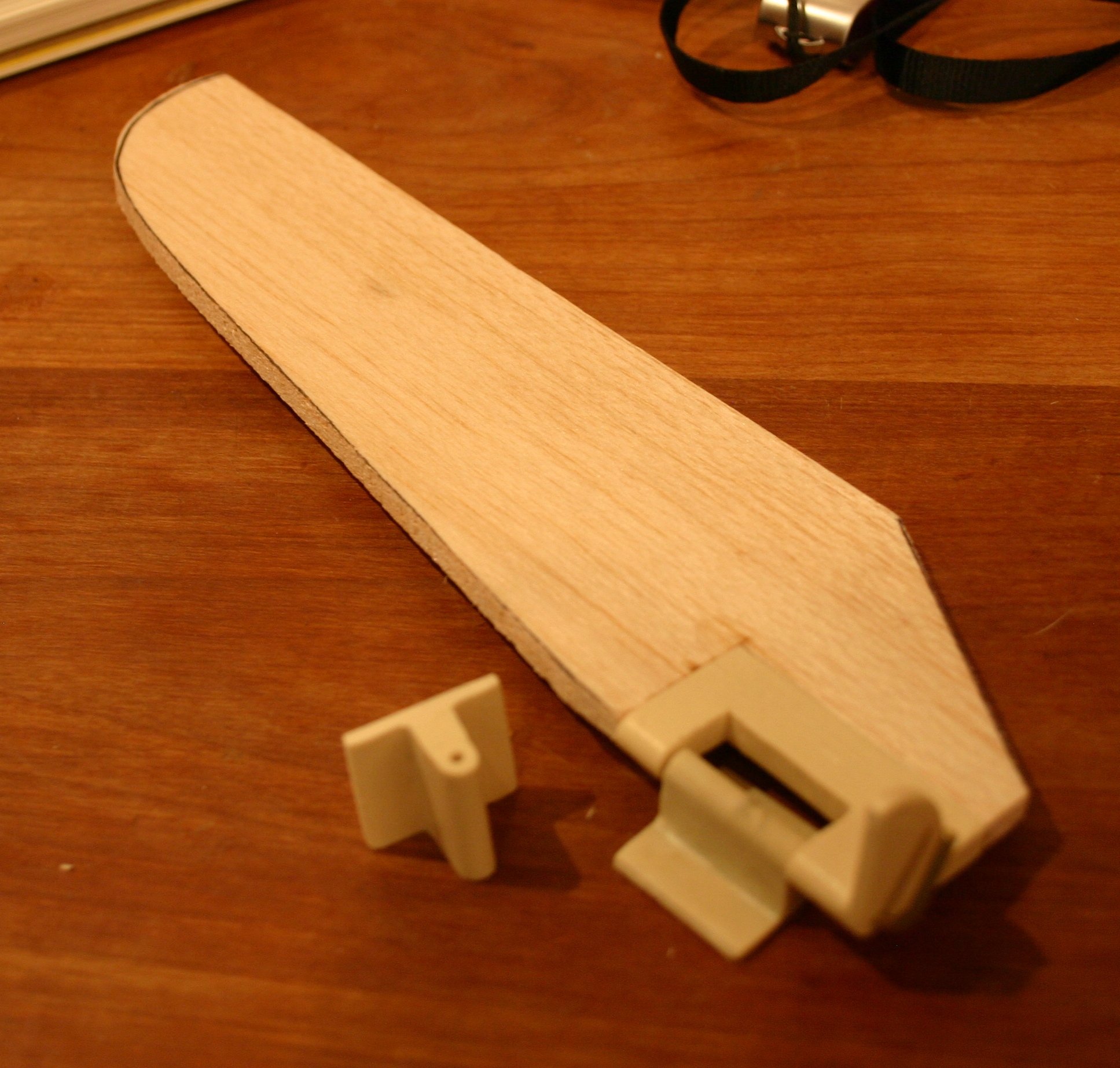 the transom mount is simply glued on. CA, poly glue, and epoxy all work. It could also be attached with small screws. the rudder piece in this example was put together with CA and will be coated with West Systems epoxy after shaping. The balsa blank is quickly created in 4 cuts - very simple. I have made samples in 4 and 5mm widths. The horn is molded in the 4mm part and must be added to the current 5mm molded part.
Ok. there it is for thoughts, discussion, criticisms. What is good about it? What is bad about it? What could be done better?
Nate G