Check out the Scow Footy that Pete Jefferson has built: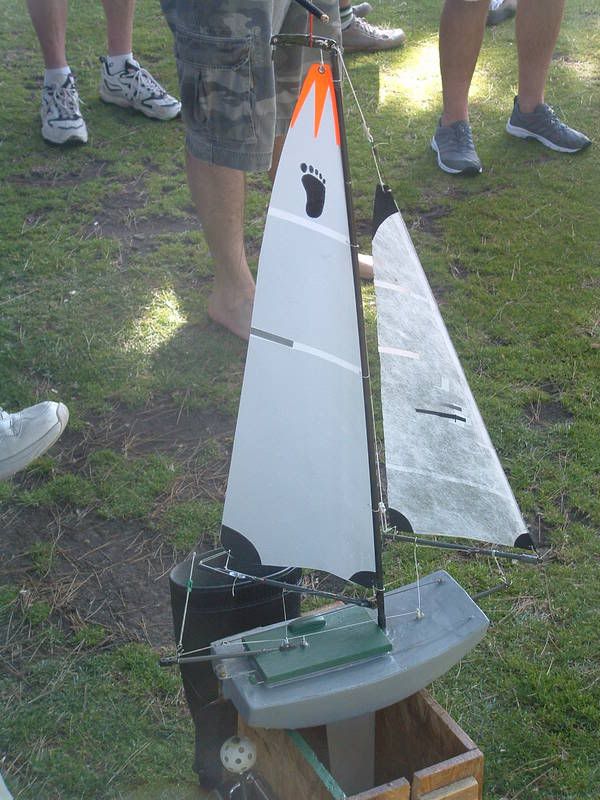 I'll get all the details from him and post them later, but the bump in the cabin is again the drum winch sitting sideways similar to what he did with the cat footy, hull material is the surfboard foam, and I think he went with the shorter rig again.
He has demanded satisfaction from our last race and has challenged me and my footy to a match race with his Scow. I am hoping the duel will take place tomorrow and we will be racing for pink slips, LOL.