Although the RG 65 class has started in Argentina in the seventies, the first races in Brazil occurred in 2000. Two designs stood out in the earliest years: the Vad 65 and the Hauraki 65. The Vad 65 is a wide boat, fitted with a swing rig, designed by Antonio Carlos Vadala. The Hauraki 65 is a narrow boat, designed by Luis Antonio Gomes, and also carries a swing rig. The Vad 65 achieved a great success and several boats were built and sold. In 2004 a very successful Brazilian rc sailor called Pedro Stier won the RG 65 South American Championship sailing a Vad 65. In 2004 and 2005 most of the top RG 65 in Brazil were Vad 65. Former boats were built in fiberglass. In 2005 the Seamaster Nautimodelismo started to build and sell a carbon version of the Vad 65. The boat is still under production nowadays.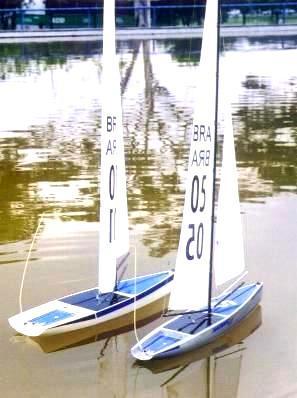 Vad 65 (left) and Hauraki 65 (right) during a race in 2002. Wide vs narrow.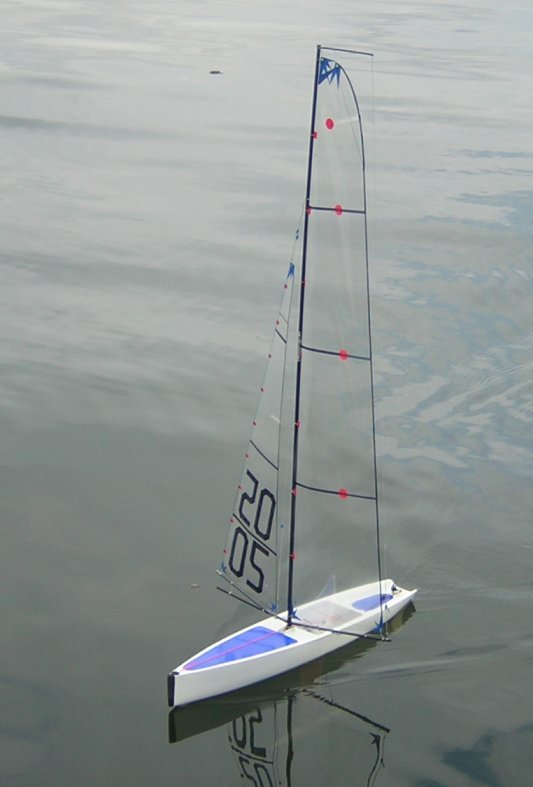 Hauraki 65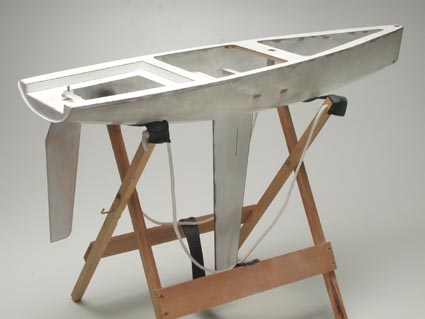 Vad 65 - fiberglass hull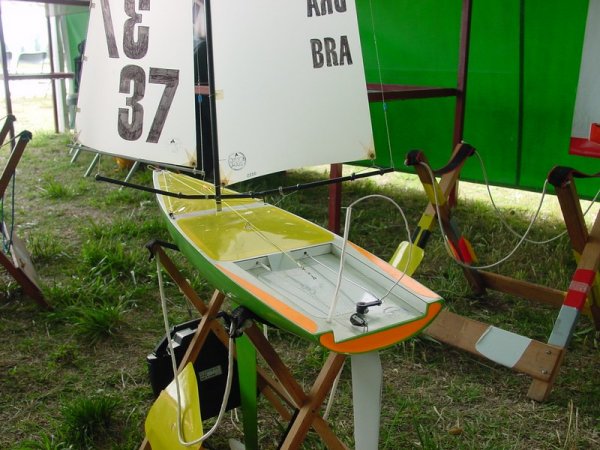 The Vad 65 winner of the South American Championship in 2004.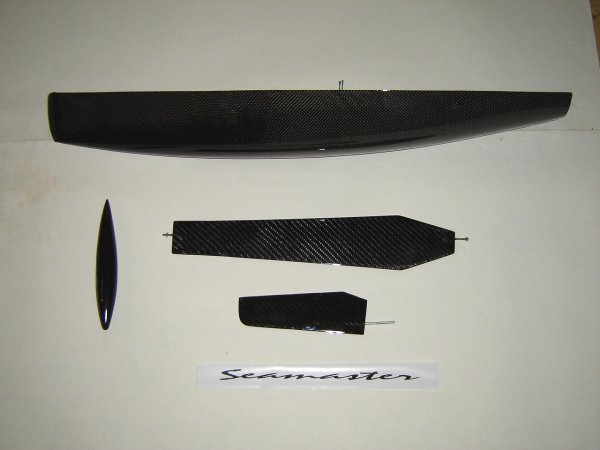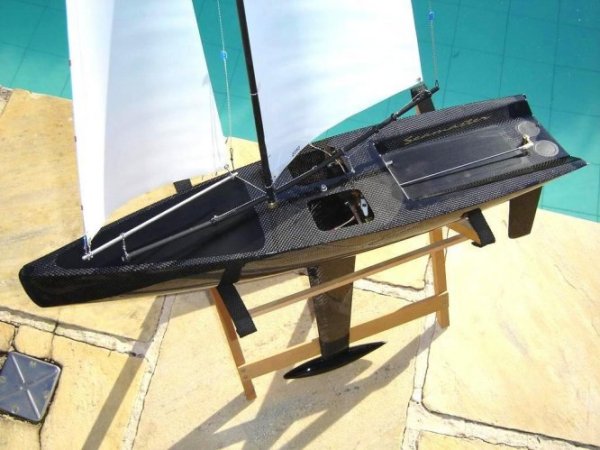 The carbon fiber Vad 65 wonderfully built by Seamaster
In 2006 a new design, denominated Little Best, ended the dominance of the Vad 65. The Little Best is designed and built by Paulo Stier, Pedro's uncle, and is a narrow fiberglass hull fitted with a swing rig. The design won the RG 65 South American Championship in 2006 and the 1° RG 65 Brazilian Championship in 2007, both sailed by Pedro Stier. The Little Best achieved an unprecedented success in the RG 65 class in Brazil. In the 2007 Brazilian Championship, from 23 registered boats, 16 were Little Best and only 3 were Vad 65.


Little Best disassembled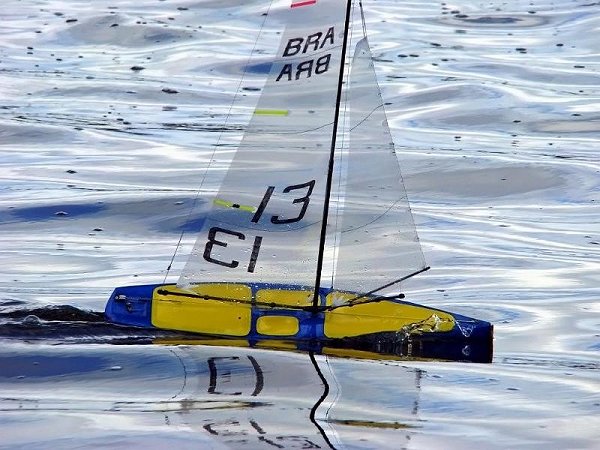 Little Best sailing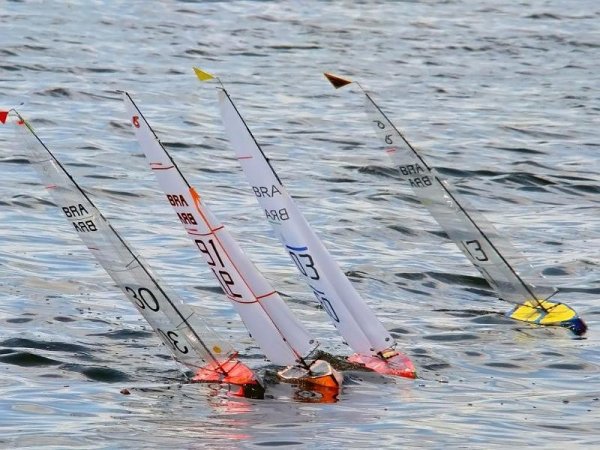 Four Little Best during the Brazilian Championship in 2009.