The Soling 50 Class was taking a lunch break from their National Regatta and lo and behold what do I see bobbing about the pond?
Here's it is again on a high speed fly-by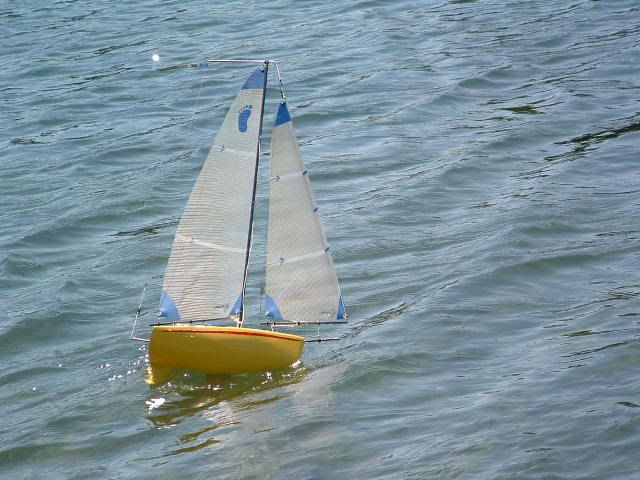 Not one, not two, but…
Note the CF rudder on the far left one.
San Diego's emerging Footy Fleet??
Actually all three boats were made by Dennis Desprois. He has named his design "American Footy". Don't really know the specifics, but they were made of fiberglass. Two of the them were for sale and the last one (has envelope taped to mast) will be raffled off sometime this week during one of the Regattas.