Well, they were asking around for somebody to write up the notes, so I thought i'll take it on & put them on here for everybodys interest, so here goes …
We had a great turnout in fine weather on Sunday. The afternoon starts saw very light winds dying away & blue skies awash as tensions grew within the ranks of sailors lining the ramp for racing 'the scene before us was electric'. Southwater was truly on fire as boats jockeyed for positions 'down the race line' at the start of the challenges.
The run to the 1st turning mark tended to see closely fought battles with most competitors tightly bunched together, the scenes before us were complete organised chaos with competitors jybing around the pin with just inches to spare to set course for the second mark, rescue/committee boat always closely at hand to monitor proceedings!
The beam reach to the second mark tended to see the fleets begin to spread out with faster boats starting to pull away. Suprisingly in the light airs some of the smaller entries seemed to excel over the larger competitors more advantageous sail areas.
The beat to windward & the 3rd mark saw fleets spread out even more with experience showing amongst the more competitive helmsmen. 'Unfortunately' the ignorance of none racing members launching, sailing & retrieving their boats on the race course side of the ramp in the vicinity of the 3rd mark & racing line proved a nuisance & aggravation at the very least for competitors fighting for positions & trying to set course back to the 1st turning mark. Ripples were caused by non competing enthusiasts shaking what light airs were available out of competitors sails as well as causing unnecessary manouvering of racing boats, slowing them down!
However … the racing throughout the day continued with the pressure, pace & enthusiasm that we seen from the members from the start, with the committee boat on hand to offer sound advice to struggling entries.
As the day drew to a close we looked back on what was a fine winter days racing, having witnessed the rescue of a yacht stuck in the reeds by the club rescue boat & a potential problem narrowly avoided by one club member not securing his hatch, thanks to sharp eyed sailors for averting what could have been a costly mistake, all went extremely well!
It was what turned out to be a fine February day and a fine day for all down at the lake!
Shear Courage, Determination & Concentration …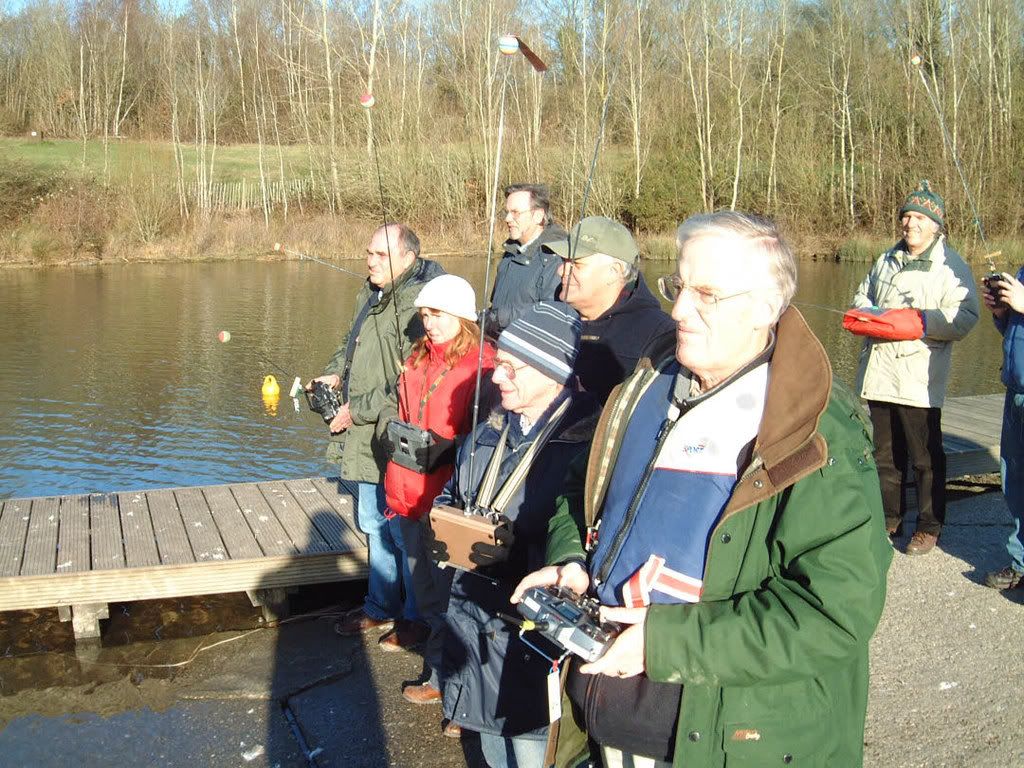 Rescue …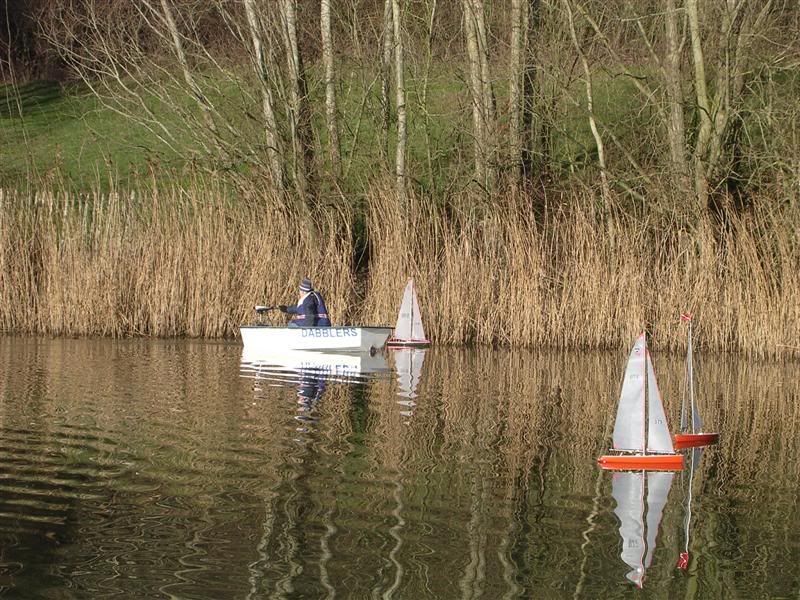 And Finally Results …